More information
Lingual or invisible orthodontics
Lingual or invisible orthodontia is the most aesthetic existing orthodontic treatment. The braces are placed behind the teeth and are not seen.
More information
Orthodontia with transparent braces
We have all existing types: transparent braces made of artificial sapphire or of high quality resins, removable transparent splints, aesthetic arches and ligatures, etc.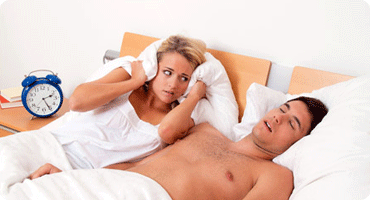 More information
Snore and sleep apnea
We study each case particularly and we use intrabuccal apparatus made to measure, designed and made in our laboratory according to a method we have patented.
More information
Dental bleaching
Our clinic offers the most modern professional system of dental bleaching. Ideal for those, who have just finished their orthodontics, as a perfect end to the treatment, or for those who want to show off their whitest and most luminous teeth.
Introduction of doctor Arturo Baca:
Dear friends:
I form part of a family with a large orthodontist tradition dedicated to odontology from the 19th century. I am married to an Austrian woman from Salzburg and we have got five children who have helped me to understand the problems of the youngsters and teenagers and they also helped me to put myself in the position of the mothers and fathers coming to my surgery wanting to resolve their problems and the problems of their children.

I have been teaching as a professor for orthodontics in our university for 25 years and I have been working as an exclusive specialist in orthodontics for also 25 years in Granada. I enjoy the clinical job as much as teaching at university, and both activities have contributed to acquire a profound knowledge in orthodontics which is at your disposal… Continue reading
Ask anyone who has been treated by us. Our patients are our best reference.